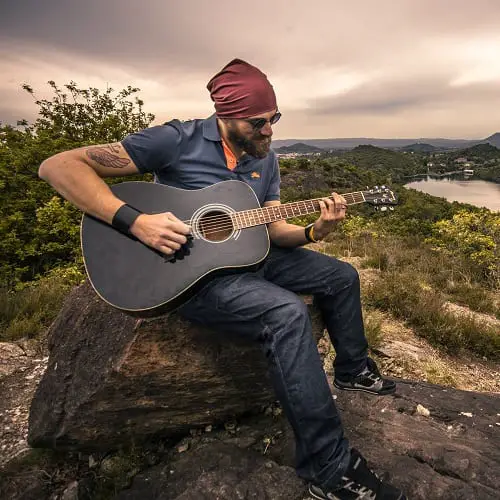 My name is Leo Tilton Jr., and I've been producing music since my college days.
That's actually when it all came to an end, really. I was in college to become a civil engineer (exciting, right?) until I allowed my passion for music to consume me. To this day, that's the best decision I've ever made.
Now I get to produce music for a living, but it's more than just earning a way of life through it.
I play in my free time, and I play when I'm working; I get to do what I love all the time.
That's why I made Sustain Punch—to teach everyone who has an interest in this industry all about mixing, mastering, and what goes into the right gear. 
I certainly wish I had a resource like this when I got started.
I was disappointed at the lack of information available online for audio equipment and gear, but I was disturbed by the number of people giving the wrong information all across multiple forums and social media sites as well. 
I thought, "Somebody's got to show them the right way." That's what I'm doing here. 
Whether it's learning how to utilize every feature on your audio mixers, set up your equipment, or simply getting your head wrapped around the massive versatility at your fingertips from owning some of this fine equipment, I'm your guide.
Are you someone very driven or has a huge passion for music? Improve your musicianship and expand your musical horizons. Write to me at leo@sustainpunch.com and join the musical movement.